Understand APT, LDO and OP
Aptos (APT), Lido (LDO), and Optimism (OP) are 3 crypto coins that have been recently listed on Tokenize Xchange. In this article, Tokenize Xchange – Singapore Crypto Trading Platform will introduce to you those cryptocurrencies, their features, and roadmap to help you understand your portfolio better! Now let's take a look!
Aptos (APT)
What is Aptos (APT)?
With the goal of creating the most scalable blockchain with the highest level of security and trust, Aptos is a layer 1 blockchain created by Aptos Labs.
Over 350 developers from all over the world have worked on Aptos over the past three years. Aptos offers fresh and original advances in decentralization, system security, smart contract design, and consensus.
Highlights of Aptos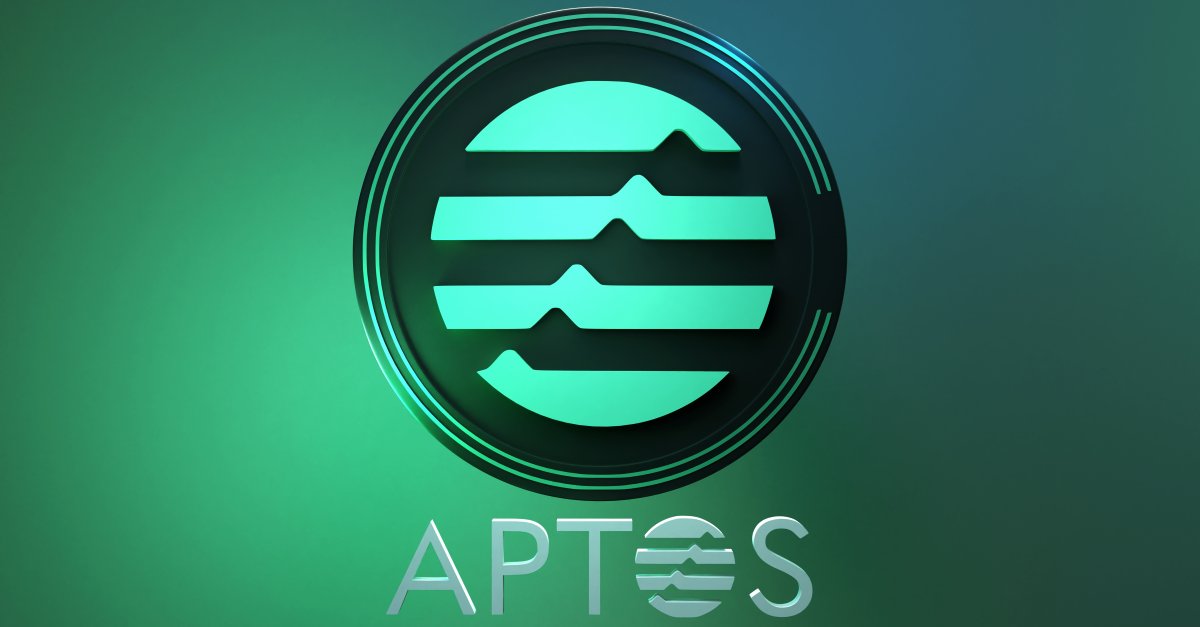 Safe and flexible programming language: Move
Move is a Rust-based programming language. It is a programming language for creating safe smart contracts that was initially created by Meta (previously Facebook) for the Diem blockchain project to improve Diem's scalability and security.
For safe resource management and verifiable execution on the blockchain, the Move programming language was created.
High scalability and fast transaction speed
As stated by the engineers, Aptos demonstrated progress during the testnet phase when it reached a record of 160,000 transactions being handled continuously in a single second. To determine whether Aptos will accomplish this in the next mainnet, we must wait since this is only the testnet phase.
Consensus Protocol BFT
To reduce latency, Aptos uses the Byzantine Fault Tolerant (BFT) consensus mechanism that was derived from Diem's HotStuff protocol. BFT operates in a way that prevents failure of the network even when one or more nodes are down. Even when transactions are being validated, the system is still in operation.
Lido Dao

What is Lido DAO?
Lido is a user-friendly, DeFi platform that provides staking services for Ethereum 2.0, Terra, Solana, Kusama, and DOT. Lido DAO, the organization behind Lido, is a decentralized autonomous organization that manages the liquid staking protocol by deciding key parameters (e.g. fee setting, assigning node operators and oracles, etc.) through voting rights of holders based on governance tokens.
Semantic VC, ParaFi Capital, Libertus Capital, Terra, Bitscale Capital, StakeFish, StakingFacilities, Chorus, P2P Capital, and KR1 are some of Lido DAO's members. In addition, the DAO will deduct a part of service fees and spend it on insurance, research, development, and protocol upgrades.
How Lido DAO works?
The Lido platform runs by smart contracts, on which users can deposit their digital assets into Lido's pools and receive tokens in return. The smart contract will then stake the tokens with the node operators chosen by the DAO. The node operators have no right to access directly to user assets.
Lido allows users to unlock staked ETH by issuing its native token stETH for each ETH staked. And stETH is used in various DeFi scenarios on the platform for profit. stETH can also be swapped to ETH with a ratio of nearly 1:1.
Lido's outstanding features:
Staking: Lido allows users to stake their assets for daily staking rewards. Users can stake any amount of tokens, there is no minimum.
Mint: When users are staking Lido, they are able to draw staked tokens that are pegged 1:1 to their initial stakes. Their staked tokens can be used for services throughout the Lido ecosystem.
Defi: Lido allows users to use your staked assets for compounding Interest. Use your daily earned tokens as collateral, for lending, yield farming, and more.
DAO: Lido DAO is a community that builds liquidity for staking services and manages the development plans of Lido. The number of members participating in the DAO is increasing significantly in recent times.
Optimism (OP)
What is Optimism?
Optimism is a Layer-2 scaling solution on Ethereum that is capable of expanding transaction throughput by reducing gas fees and increasing transaction processing speed. Therefore, Optimism can provide a better user experience while it is still inheriting high security from the Ethereum blockchain.
Using a fraud-proof security mechanism, Optimism "rolls up" the data. Multiple transactions will be "rolled up" into one transaction, resolved on a layer-2 blockchain. Finally, the results will be returned to the Ethereum blockchain.
In addition, the project allows developers to reuse all existing tools on Ethereum with the least or no change in the code. This is a huge advantage for developers who are used to developing applications on Ethereum. As a result, it is possible to deploy projects on Optimism in a blink of an eye.
Project signatures
Rollups significantly speed up processing by off-chaining a sizable portion of transaction data. Optimistic rollups, unlike other sidechains, continue to publish a tiny bit of data on the decentralized layer-1 blockchain to be validated, hence enhancing security.
Since optimistic rollups assume that off-chain transactions are genuine, they do not disclose proofs of validity for transaction batches uploaded on-chain. The publication of cryptographic proofs of validity for off-chain transactions, distinguishes optimistic rollups from zero-knowledge rollups.
That special architecture offers various exciting features:
High transaction speed: Optimism executes transactions and confirms transactions instantly, counted in seconds.
Low transaction fees: Only 1% – 10% compared to transactions on Layer-1.
Security and decentralization: Layer-2 blockchain stills inherits the extremely high-security level of the Ethereum blockchain.
Scalability: Optimism is fully supporting EVM, dApps that are running on Ethereum, or compatible with EVM.
For more information about APT, LDO, and OP listing, click HERE.
Don't forget that you can trade APT, LDO, and OP directly with Singapore Dollars (SGD) and US Dollars (USD) on Tokenize Xchange – Digital Currency Trading Platform.
Tokenize Xchange users will be able to buy & sell APT, LDO, and OP in Singapore Dollars (SGD) and US Dollars (USD) when they fund their accounts with SGD or USD.

Token Deposit and Withdrawal wallet functions to be announced again.
Disclaimer
Cryptocurrencies are subjected to high market risk and volatility despite high growth potential. Users are strongly advised to do their research and invest at their own risk.