Enjoy Your Trading Coupon With March Frenzy
Tokenize Xchange trading coupons are up for grabs!
Be one of the first 100 users on Tokenize Xchange to earn a trading coupon and enjoy 50% off your trading fees!
🗓️ Campaign Period: 15 March 2023, 00:00 – 23:59
Here's how it works:
The first 100 users who trade a minimum of 5,000 SGD and claim the coupon will enjoy a 50% trading discount.
For more information about Tokenize Xchange Coupons, please visit our Help Center.
Terms & Conditions
This campaign is open to all users
The first 100 users who trade and redeem the coupon will get to enjoy a 50% trading fee discount of up to 30 SGD.
Minimum trading volume: 5,000 SGD

Tokenize Xchange reserves the right to change, cancel or modify these terms and conditions at any time without prior notice.

The Coupon only applies to trades under Spot Trading and applies to all trading pairs on the platform.
How to claim your Coupon?
Step 1: Go to our website. Click on "Trade" and select your trading pair.
Step 2: Click on "Use Coupon" and select the coupon that you wish to use and click on "Use Now"
Step 3: Select the coupon that you wish to use and click on "Redeem"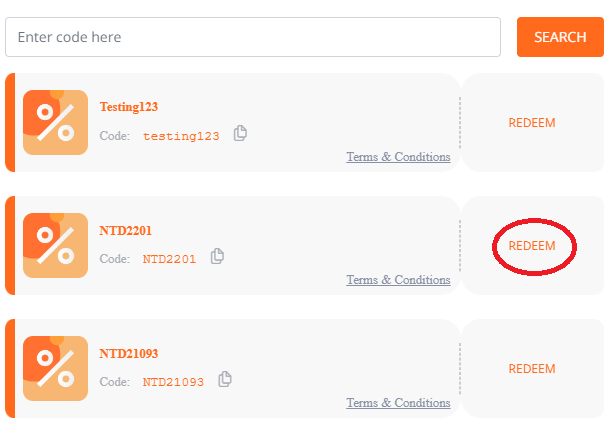 Step 4: Enter your order accordingly and click "Buy" to use the coupon.
Good luck to you! Enjoy our trading fee discount and follow Tokenize Xchange for more deals and promotions!
Disclaimer
Cryptocurrencies are subjected to high market risk and volatility despite high growth potential. Users are strongly advised to do their research and invest at their own risk.